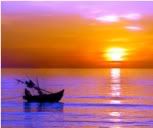 Throughout history, there will be only one of you.......
You have keys inside designed to unlock certain doors here on earth. You are the only one with this particular set of keys. You will never be truly satisfied if you settle for what's less than what you were created to be. We all have dreams when we are young. We see the world with fresh eyes. Optimism boils over as we head out to conquer the world. As time goes by, and life knocks us down a few times, we tend to lose our zeal and expectancy. We can stop believing in our dreams and settle for something "more realistic" or something more "Down to earth". Yet deep inside, there is a yearning for something more. We know that something is missing in our lives, something deep but we can't quite put a finger on what. We have forgotten our vision. We have stopped seeing the world as a place of abundance, full of opportunities. We have started to worry about not having enough. We have stopped moving forward in faith. Stopped reaching. We have stopped growing. Deep down we feel pain because we have put aside our deepest desires, only to settle for something else. A counterfeit. Maybe we listened to what someone else has told us that we need to pursue. Maybe we have have stopped believing in the still small voice in our own heart. The still small voice of God telling us which way to go. We drown out this voice by staying busy and filling our lives with many things like food, TV, talk radio, music, entertainment, or even alcohol and drugs. Whatever it may be, it seems to bring us only temporary comfort.

You are not reading this by chance. It's no accident that you have stumbled across this. This is a wake up call. Your wake up call that says

"There's more for you!"

If you want it, you can have it. Return to the dreams you had when you were younger or find new ones relevant to your today. Return to the optimism about life and your faith. Find something that lights your fire. A passion for something that gets you going in the morning without coffee. Something that makes you jump out of bed in the morning, excited to be alive and full of expectancy. Something that includes serving others because that's where the true joy lies. Start that business in faith. Take those flying lessons. Take those guitar, or keyboard lessons. Stop putting them off. Run that marathon. Climb that mountain. You can't be something that you are not, but you can become something that you are not. Become. Find your new vision then reach again for the stars. If you want it, you can have it.

There's more for you!
Please subscribe and repost this to your facebook and Twitter friends :)